Windshield Replacement
Are you living in the San Francisco area and having a broken windshield?
Keep your vehicle safe with a top-quality replacement windshield from San Francisco Mobile Auto Glass. Our certified technicians guarantee that your new windshield meets all safety standards, giving you peace of mind on the road. Not only that, but our world-class customer service team will be with you in every step of the way, making sure your repair process is as smooth as possible. Trust us to keep you safely on the road.
We can come directly to you and replace your windshield quickly so that you don't have to worry about inconveniencing yourself for a replacement – no more long drives or waiting in line! And if it's time for an inspection, our mobile units are available wherever you are giving you flexibility so get back on the road sooner than ever before.
Get your car inspected today by scheduling an appointment with us online now! Let us help get you safely back on the road again!
Make your car look new and feel new again. Don't wait until the damage becomes worse, give us a call today to set up an appointment and get back on the road in style!
Request a quote
---
#1 Windshield Repair San Francisco
Local Auto Glass San Francisco
Hey there! Are you tired of big corporations hiking up prices and not caring about the little guy? Well, you don't need to worry about that anymore! We understand that San Francisco is your home, and we've got your back. As a local business, we're all about working together and providing top-notch service without breaking the bank. So when you work with us, just sit back and relax knowing that you're in good hands.
Affordable Windshield Repair San Francisco
We understand that you don't want to be oversold on a job, but trust us – if your windshield is salvageable, we can provide a seamless repair service without any additional charges. Our team takes pride in delivering top-notch quality service at a reasonable price. Plus, we love welcoming new customers and seeing returning ones who appreciate the exceptional value in every experience we provide. Let us make your repair a hassle-free and enjoyable experience!
Friendly Car Window Repair San Francisco
Making a decision can be overwhelming when faced with countless options, but fret not! We have been leading the industry, equipped with the expertise and skills to provide first-class service. Our team of amiable professionals is committed to going above and beyond until you're satisfied beyond measure.
Trust Glass Company San Francisco
Looking for a reliable and trustworthy auto glass repair service? Look no further! Our business has been built on the trust and recommendations of satisfied customers. We understand the importance of gaining your trust, and we guarantee that our experts will arrive promptly and deliver exceptional workmanship. Get a quote or schedule an appointment today!
Professional San Francisco Windshield Replacement
You don't have to fret about your car's broken windows anymore! Windshield Replacement San Francisco is here to save the day with our exceptional window replacement services. Our team of skilled contractors is dedicated to providing fast and efficient solutions to any window-related issues. What's more, our cross-trained crew ensures that no matter what arises, we'll always have you covered. Don't settle for less than excellent service, trust us to get it right.
"I've tried other windshield repair companies, but San Francisco Windshield Replacement is the top notch A1 company you want to call no doubt. They are certainly the best of them all. Auto Glass Repair San Francisco brings efficiency and simplicity to a new level."
---
Jane Loren
San Francisco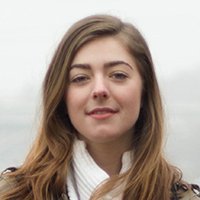 "The service is friendly, the results are of high quality. My car side window was broken into and I did not want to drive around with a bag on my window. I called Windshield Repair San Francisco and they came out right away! They're now one of my favorites in town because their customer care is unmatched by any other company that advertises themselves as being reliable or trustworthy for auto glass repair services!"
---
Dana Rosen
San Francisco
"It is such a relief to know that Windshield Repair San Francisco can come right away. I was worried about my windshield because it had rock chips all over, but they were able to make the repair and now my car looks like new!"
---
Madelaine Taylor
San Francisco
San Francisco Mobile Auto Glass
San Francisco's #1 Auto Glass Repair and Replacement Company
The San Francisco region's leading professional Windshield Replacement service since 1999.
We're available
9:00 am – 5:00 pm
8:00 am – 6:00 pm